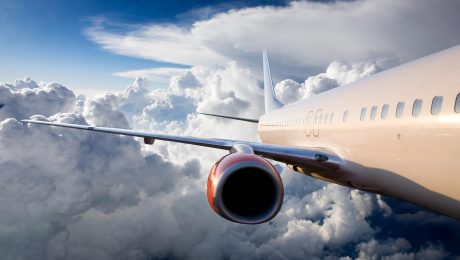 The year 2020 has so far presented orthopaedic patients with unprecedented challenges, both domestically and internationally.
With Australia's introduction of international travel bans commencing in April of 2020, all new World Orthopaedic medical travel packages were temporarily postponed or cancelled. World Orthopaedic is currently not able to offer Medical Travel packages to new clients until further notice.
In all cases of cancellations/postponements resulting from the Coronavirus Pandemic, all payments for unfulfilled medical travel packages have now been refunded in full, and World Orthopaedic has continued to provide all of its regular services for existing patients, returning them home safely. Most importantly, all patients overseas at the time of these bans safely continued with their planned recoveries and rehabilitation in hospital and returned to Australia as originally scheduled. We are pleased to note that no World Orthopaedic patient has contracted COVID-19 during their travels abroad or within 30 days of their return home. Notably, Thailand continues to have one of the lowest reported infection rates of COVID-19 internationally (as of the time of this publication, 15 April 2020).
Despite these unprecedented times and challenges, World Orthopaedic remains dedicated to the need for medical travel services for Australian patients, demonstrated by the tens of thousands of elective surgical procedures performed overseas in 2019/2020. We wish to assure all current and future medical travel clients that our team will continue to monitor the evolving situation closely and any incremental changes to travel restrictions and advice provided by the federal, state and local governments.
In the meantime, we do encourage all Australians to make appropriate plans for their persisting pain management and orthopaedic healthcare domestically, whilst respecting current and emerging state travel restrictions throughout this pandemic.
Until further notice, our offices have been forced to remain closed. In the meantime, requests for further information are best directed to our partnered airlines, hotels and hospitals.
On behalf of World Orthopaedic and its many partners, we sincerely wish all Australians a very safe period while these travel restrictions remain in place, and we do hope to reopen our offices in the future.
If you have questions about your healthcare, as always, please contact your local healthcare provider or dial 000 in an emergency.
For information and advice on Telehealth consultations with your General Practitioner, please see the links below:
How and When to Use Telehealth Services for GP Appointments The Conversation – 1 April 2020
Media Release on Telehealth Services from The Australian Minister of Health The Australian Government – 30 March 2020
Smart Clinics Information for Telehealth Patients Smart Clinics – 30 March 2020