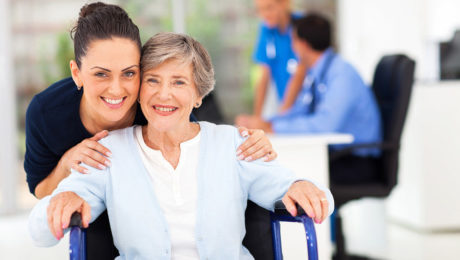 What is osteoarthritis?
Osteoarthritis (or wear-and-tear arthritis) is the most common type of arthritis and will affect approximately 2 million Australians in 2020.
Osteoarthritis is a disease which affects the otherwise smooth and shiny cartilage within joints, and makes these surfaces rough, porous, thin, crumbly or bumpy.
Most commonly, osteoarthritis affects weight-bearing joints such as the knees, hips and spine.
However, arthritis can also affect smaller and more nimble joints like those in the hands, fingers, elbows and toes.
How do I find out if I have osteoarthritis?
Osteoarthritis affects people of all ages but the disease is more common amongst men and women above the age of 45 years and is especially prevalent in older women.
Your general practitioner (GP), orthopaedic specialist or rheumatologist can screen you for osteoarthritis.
To be accurately assessed, your doctor will likely need the following for a diagnosis:
Basic medical history
and
X-ray, CT or MRI scan
(Note: A blood test is sometimes recommended to rule out other possible types of arthritis e.g. rheumatoid arthritis).
What are my options if I'm diagnosed with joint osteoarthritis?
There are three primary goals when treating osteoarthritis: 1) control the pain, 2) preserve joint function and 3) slow further osteoarthritis progression.
The following osteoarthritis treatments have a few key benefits and limitations:
1) Over-the-counter pain medication:
Over-the-counter pain relief (e.g. paracetamol) and anti-inflammatory medications (e.g. ibuprofen) are sometimes enough to control mild soreness and restore pain-free movement. For early-stage arthritis, it's generally most important to maintain an active lifestyle through low-impact exercise and activities.
2) Prescription pain medication:
Some stronger pain relievers (e.g. hydrocodone and tramadol) may have more long-term usage risks. Subsequently, these medications require a prescription and can help manage pain and restore joint function in more severe cases of osteoarthritis. Corticosteroids (e.g. prednisone) also require a prescription but may provide a more potent therapeutic benefit for patients in considerable pain. Long term use of these drugs may lead to side effects and their suitability should be discussed with your doctor.
3) Exercise and physiotherapy:
Although pharmaceutical relief might be necessary to begin or continue exercising with sore joints, benefits of exercise include strengthening the muscles that surround the joint(s), maintaining bone strength, improving flexibility, achieving good quality sleep, managing weight and improving your overall mood and confidence – key factors in reducing your risk of osteoarthritis-related debilitation long-term.
4) Non-surgical regenerative therapy:
Regenerative medicine is a rapidly developing field of medicine with the approach of repairing the damaged joint. The purpose of regenerative medicine is to restore the quality of cartilage in order to slow or reverse disease progression, reduce pain and restore joint function. These therapies include stem cell joint repair, platelet rich plasma and ligament prolotherapy.
Although the majority of regenerative medicine treatments are relatively new in Australia, other countries have researched, developed and incorporated some of these non-surgical treatments into standard practice for orthopaedic patients over the last 15 years. According to the results released from these clinics and hospitals, regenerative therapies are more effective against early-stage osteoarthritis, and are often considered by patients who are too young for joint surgery. These therapies can be quite expensive, starting from $15,000-30,000 per joint. If you'd like to discuss these treatments, SkyGen Australia have coordinated patient treatment at these centres for the better part of a decade (www.SkyGen.com.au).
5) Orthopaedic surgery/Joint surgery:
For most patients with debilitating pain caused by moderate-severe osteoarthritis, joint replacement surgery is often the most appropriate option. Joint replacement surgery has been performed for over 60 years, and can significantly reduce pain and restore a joint's range of motion in approximately 80 % of patients. After the first joint replacement, a once-off "revision" is generally required 10-15 years later. Revision surgery does have a higher risk of complication. Revision implants are typically cemented in place to help withstand the remainder of a patient's life. This is one of the reasons why orthopaedic surgeons prefer a patient to be at least 55-65 years old before joint replacement is considered.
Diagnosed with Osteoarthritis? What to do next
If your doctor has diagnosed you with knee, hip or spinal (vertebral) osteoarthritis there are a few key questions to ask yourself and/or discuss with your doctor:
Q1. Does my osteoarthritis affect my mood/sleep/day-to-day life?
If not, anti-inflammatory and/or anti-pain medication and light exercise may be most appropriate. If yes, continue to Q2…
Q2. Am I under 55? Do I want to avoid surgery? Is the pain still bearable?
If the answer is "yes" to any of these questions, you may want to explore non-surgical/regenerative medicine options such as stem cell therapy. If you answered "no" to all, continue to Q3…
Q3. Do I already have private health cover for joint replacement surgery?
If yes, you may consider booking an appointment with a private orthopaedic surgeon to discuss joint replacement surgery through a private hospital or surgery centre. We recommend discussing all of your medical and financial risks, including potential out-of-pocket costs and extent of your coverage (contact your insurer for more information). If not, continue to Q4…
Q4. Does my osteoarthritis prevent me from working or earning an income (effectively already costing you money)?
If not, then you may want to consider joining a public waiting list (1-3 years depending on your location, joint type and disease severity). If yes, continue to Q5…
Q5. Can I accept waiting the mandatory 12 month waiting period once joining a private health insurer?
If yes, then contact a private health insurer to discuss the details of cover for joint replacement surgery and find the best solution for you. Make sure to openly discuss all underlying health conditions honestly. You don't want to get to the end of 12 months of paying premiums only to find out you've been excluded from coverage and sent back to square one. If you can't afford or bear to wait 12 months, continue to Q6…
Q6. Can I afford $32,976-$61,699 for private orthopaedic surgery?
It's difficult to estimate the costs of hip and knee replacement in Australia. A recent article in The Australian, reported that hip replacement surgery in Australia can vary by $43,000 between surgeons (the procedure itself costing up to $61,699). For knee replacement surgery in Australia the price can vary by up to $16,000 between surgeons, costing anywhere up to $32,976. If these options are financially viable, it might be worth contacting a private orthopaedic surgeon in your city/state to discuss your options and associated costs up front (we recommend contacting multiple surgeons for comparison). If these prices are beyond your budget, consider continuing to Q7…
Q7. Would you consider orthopaedic surgery overseas?
In actual fact, more than 22,000 Australians travel around the world to receive high quality private surgery each year for less than half the price of comparable surgery in Australia. Large International hospitals in destinations like Düsseldorf (Germany) and Bangkok (Thailand) employ surgeons who have been trained in the UK, USA, Europe, Australia or New Zealand specifically to treat international patients from from these countries. In Thailand alone, orthopaedic surgeons and speciality international hospitals routinely perform joint replacement surgeries and provide comprehensive aftercare for hundreds of thousands of medical travellers each month.
Q8. Would you prefer someone help you to explore your options overseas?
Apart from the appeal of top-tier care in countries renowned for their private international hospitals, these hospitals in destinations like Bangkok have very short waiting lists (majority less than 2 weeks) and can save patients up to 50-80% off the price-tag of private knee surgery and hip surgery in Australia. For expert support and assistance with exploring international options, contact an official medical travel agency here in Australia or New Zealand. Generally, larger international hospitals overseas partner with reputable medical travel agencies in home countries to ensure that information is effectively communicated between patients and hospitals. Effectively, medical travel agencies help to compare and book the medical travel packages offered by the hospitals, much like a regular travel agency helps to book flights, accommodation and tours for travellers. Although medical travel agencies can help make recommendations for travel considerations, it's important to understand that medical travel agencies are not medical doctors and do not offer independent medical advice, but rather communicate the advice provided by surgeons and hospitals overseas.
Important: No two people with osteoarthritis have the same exact condition or medical needs. The most severe osteoarthritis may cause little to no pain in some while others suffer immense pain from the early onset. If you think you may have osteoarthritis, start the discussion with your doctor(s) about diagnosing your condition and working towards a long-term treatment plan which considers all of your options.